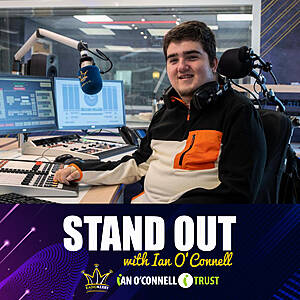 Stand Out
Noted for his personal motto "If you can't Stand Up… Stand Out" Killarney native Ian O'Connell joins Radio Kerry as host of his own show called 'Stand Out with Ian O'Connell' Ian's guests are people who have also stood out for some reason in their lives, people who have overcome challenges, represented a minority group, broken down barriers for others, excelled in some area of their lives or been an inspiration to others. Some will be well known and others not as much but all will have a positive story to tell.
Latest episodes
RadioKerry Newsletter
Sign up now to keep up to date with the latest news.